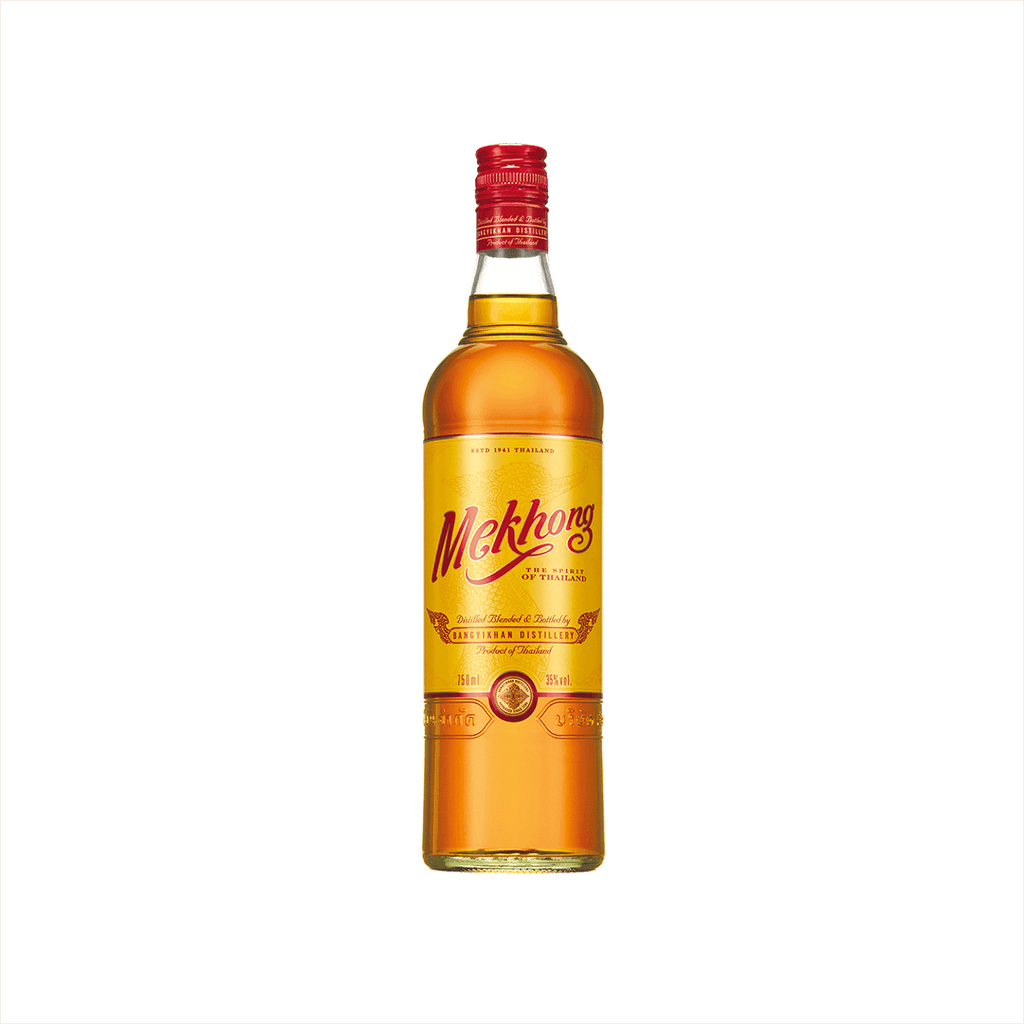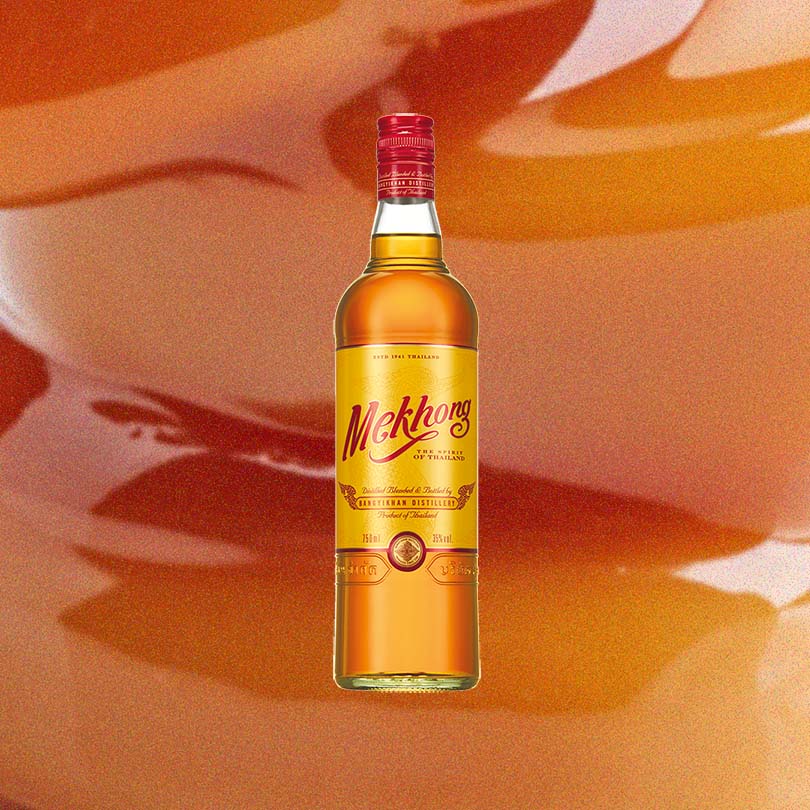 Mekhong Thai Spirit
$29.99
Translation missing: en.products.product.price_per_unit_html
Translation missing: en.products.product.tax_line_html
About Mekhong Thai Spirit
Revered as Thailand's first branded spirit and known as the "Spirit of Thailand", Mekhong is an intriguing Thai spirit made from 95% sugar cane and 5% rice. Aged up to 6 years in oak, it has a bold, complex flavor profile with sweet herbal notes similar to an amaro. Versatile for sipping, mixing into highballs or enhancing tropical cocktails with its exotic Thai character.
Tasting Notes for Mekhong Thai Spirit
Pungent aromas of aniseed, eucalyptus and exotic Thai spices. Flavors of brown sugar, dried tropical fruit and baking spice play against bold herbal nuances. Viscous texture with anise and sweet spice lingering on the pleasantly drying finish.
Suggested Serves
Shines in tropical cocktails makes a great rum alternative in a Mai Tai. Also tasty with soda water or ginger ale over ice with a squeeze of lime.
Production Notes
Distilled from sugar cane and a small amount of rice then barrel-aged up to 6 years.
750ml & 70 Proof
Something went wrong, please contact us!