WE HELP YOU
DISCOVER
We make finding new and new-to-you bottles simple and exciting by curating collections of excellent, unique, and lesser-known spirits.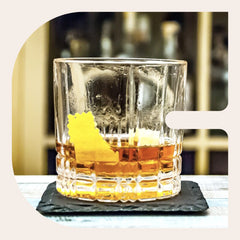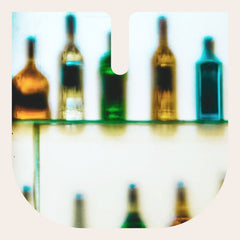 ACCESS
Through a network of entrepreneurial distillers, producers, distributors, and retailers, we offer you access to these spirits, even when they weren't available before.
VOICE
We are the only platform that works with retailers to give you the opportunity to decide what brands are on shelves at your local shop. Coming soon.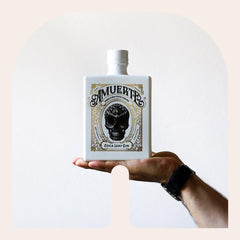 WHO WE ARE
Hi!
We're Adam, Joey, and Joanna. 
We each have professional backgrounds in spirits marketing. And we're three people who love small, boutique, craft, local, and artisan brands. (Even if we spent most of our careers working for the big ones!)
More than a year ago we got really curious about a question that none of us could figure out the answer to:
Why was it so hard to find - and even find out about! - craft and artisan spirits from small, cool distilleries?
Why did it seem like the only way to discover these spirits was on distillery tours or from a cocktail menu at an in-the-know restaurant? Sure, that was part of the appeal. But it didn't really make sense to us. Wouldn't these entrepreneurs and makers want their amazing products to be accessible to more people in more places?
As we explored, we stumbled onto a fascinating, complicated world of big business interests and complex regulation, all inadvertently working together to make it very difficult for these small-but-worthy spirits to travel from their local distilleries to your local stores in other cities and states. (And forget about direct to your door!)
So we're helping them change that. 
Through our platform we spotlight not-yet-big-but-already-great bottles that are often hard to come by. Working with distributors and retailers we make these unique spirits available to you within most of the United States.
We partner with these small producers, distillers, and entrepreneurs so they can focus on what they do best: crafting delicious, exceptional products. We focus on amplifying their stories and sharing about their unique spirits while providing a platform for you to explore and discover the character, depth, nuance and history behind these great-tasting bottles.
Read more about what why we're doing this. Or learn about why a platform like ours is more critical now than ever. Or just get straight to exploring our latest listings. 
More questions? Check out our FAQ.
Or say hello! 
If you are a supplier interested in learning more about how your products might be listed on our site, please complete the survey here.