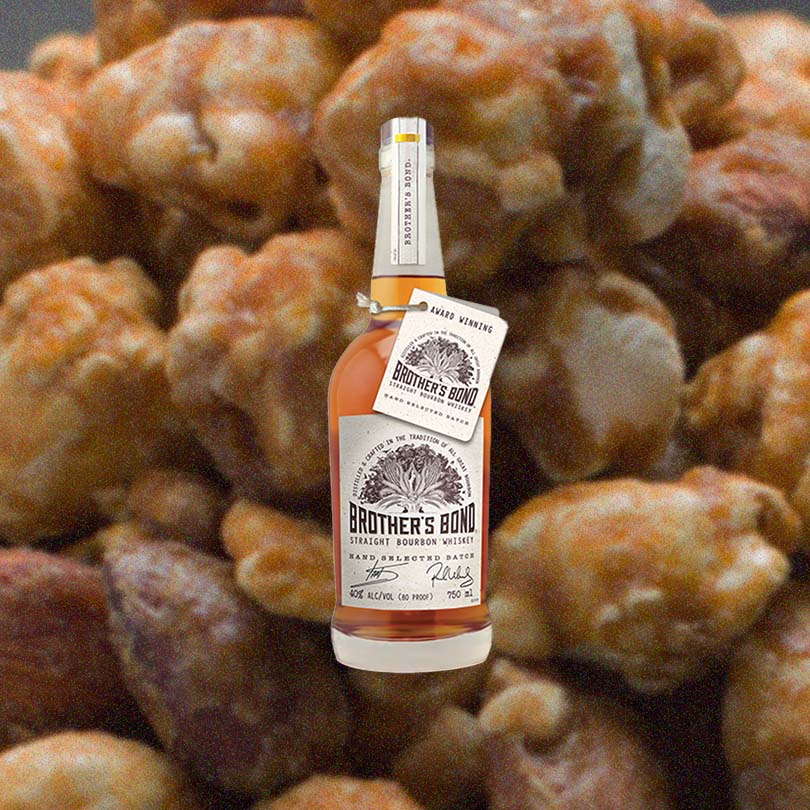 Brother's Bond Straight Bourbon Whiskey
$49.99
Translation missing: en.products.product.price_per_unit_html
Translation missing: en.products.product.tax_line_html
About Brother's Bond Straight Bourbon Whiskey
750ml & 80 Proof 
Selected as a recommended spirit to pair with Shaker & Spoon's BRRR-bon Box.
Recommended by: John Dillon, who says: "All my favorite bourbons tend to be wheated bourbons with a kick of rye," says John. "Brother's Bond Straight Bourbon Whiskey is a great example. The wheat adds a nice roundness, and the rye gives a lot of complexity and spiciness. A perfect bottle for sharing neat with friends, or mixed into your favorite cocktail."
Something went wrong, please contact us!