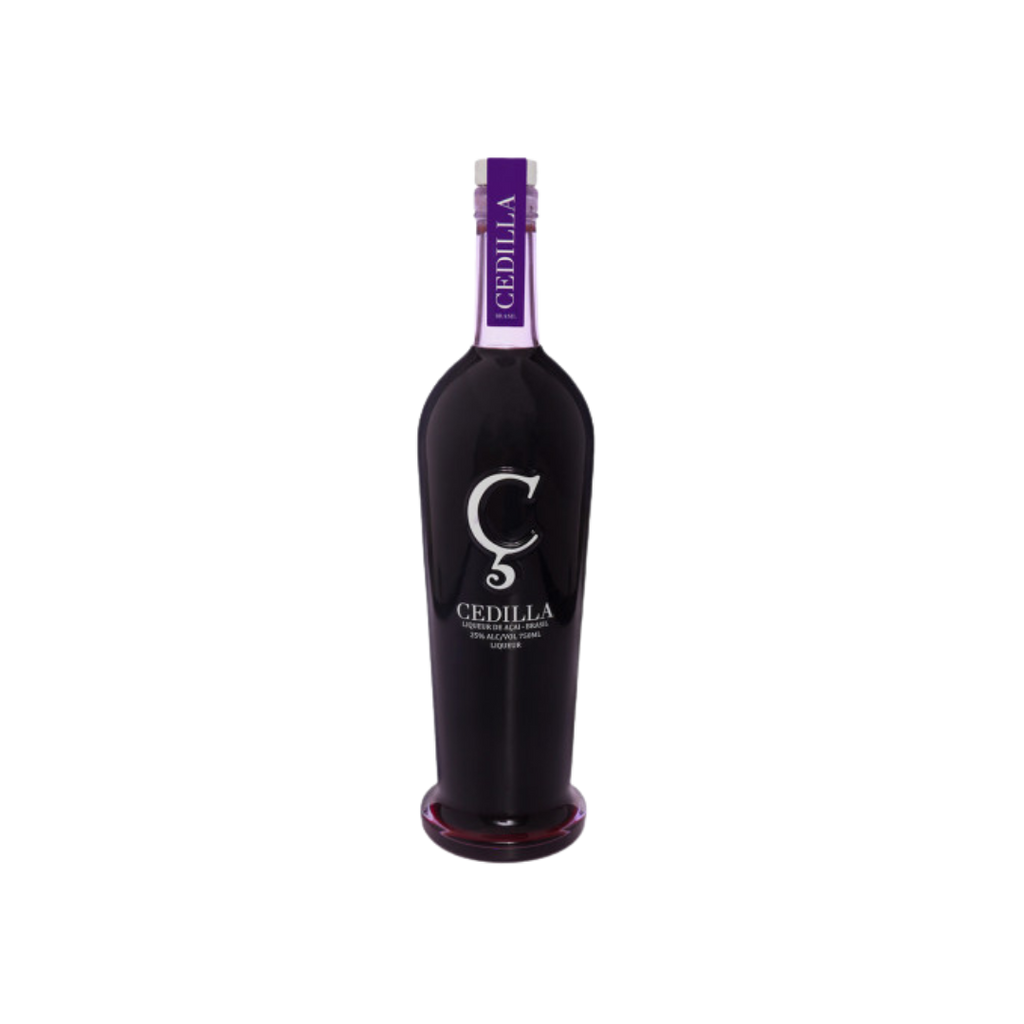 Cedilla Acai Liqueur
$42.99
Translation missing: en.products.product.tax_line_html
About Cedilla Acai Liqueur
Looking for a unique and flavorful liqueur to add to your bar collection? Look no further than Cedilla Acai Liqueur. Made with the superfood acai berry, this Brazilian liqueur is bursting with rich, complex flavors that will delight your taste buds. Here's what you need to know about this delicious spirit:
Cedilla Acai Liqueur is a delicious, fruit-forward spirit that's perfect for sipping neat or mixing in cocktails. With a deep, dark color and a rich, fruity aroma, this liqueur is sure to impress even the most discerning spirits aficionado. Whether you're looking for a unique ingredient to add to your next cocktail or simply want to enjoy a glass of something delicious, Cedilla Acai Liqueur is the perfect choice.
Little Known Fact
The acai berry has been a staple of Brazilian cuisine for centuries, prized for its unique flavor and potent health benefits. Cedilla Acai Liqueur captures the essence of this superfood in a delicious and easy-to-enjoy liqueur that's perfect for any occasion.
Tasting Notes
Cedilla Acai Liqueur has a rich, fruity flavor that's reminiscent of dark berries and black currants. On the nose, you'll detect notes of ripe acai berries, dark chocolate, and hints of vanilla. On the palate, the liqueur is sweet and slightly tart, with a smooth, silky finish that lingers on the tongue.
Cocktail Recommendation
Cedilla Acai Liqueur is a versatile ingredient that can be used in a variety of cocktails. For a refreshing and fruity drink, try mixing it with club soda and a splash of lime juice. Or, for a more complex flavor profile, combine it with tequila, lime juice, and a touch of agave nectar to create a delicious acai margarita.
Production Details
Cedilla Acai Liqueur is made from hand-picked, wild-harvested acai berries that are macerated in high-quality cachaça for up to six weeks. The resulting infusion is then blended with natural cane sugar to create a smooth and flavorful liqueur that's perfect for sipping or mixing. With a focus on sustainability and environmental stewardship, Cedilla Acai Liqueur is a truly unique spirit that's as delicious as it is socially responsible.
750ml & 50 Proof
Product Details
Size: 750ml
Proof: 50
Main Ingredient: Acai Berries
Country of Origin: Brazil
Something went wrong, please contact us!
A person over 21 must be available to receive this order. Valid government ID required.