A New Way to Be a (Virtual) Regular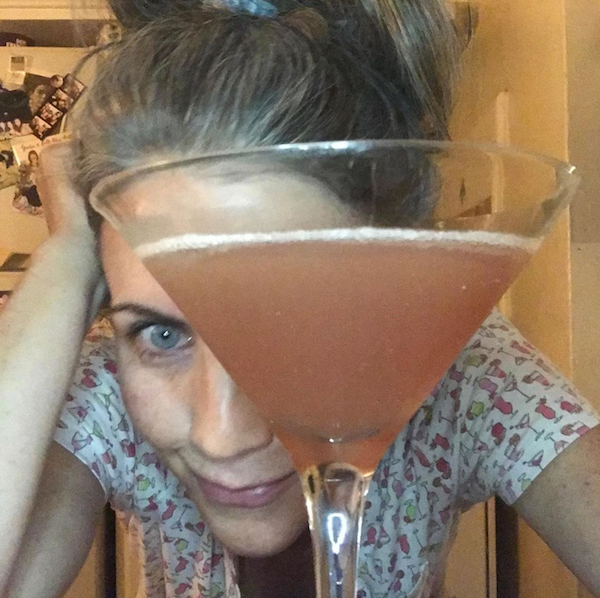 By Eric DiSanto, Curiada (Virtual) Correspondent-at-Large

For many of us, there will be no ponying up to a bar-top to share a fizzy, flat, fruity, creative or classic cocktail with friends or strangers alike anytime soon.  While our rented pint glasses and tumblers collect dust by the well-worn barstools we've all come to know and favor, the next best thing has got to be the Dealer's Choice Virtual Happy Hour with Amanda Sasser.
Tucked away in the cozy and comfortable confines of my own personal dive bar (basement), Amanda lead a brief yet insightful cocktail how-to crash course; this week's elixir was a Whiskey Sour. 

For the Whiskey Sour Her Way, Amanda used Old 49 California Whiskey, Buttermilk No. 3 Syrup Mixer, and Whiskey Barrel Bitters; we went the classic route and added egg white, too. 
Well- versed in her knowledge of spirits, she was happy to offer suggestions regarding replacements and substitutions to make the drink accessible and enjoyable for everyone.  "Hopefully," she says, "by learning more about the ingredients and their qualities, and the preparation and execution of actually making the cocktail, we will be able to find a new appreciation for the drinks we have come to know and love over the years."
We were about a dozen, cameras on and sound unmuted, and it really did feel like ours was a group just getting together for a happy-hour cocktail after work.
It was a good time. 
After the 30-ish minute creation and enjoyment of our Whiskey Sours we all stuck around and talked about new, hard-to-find, favorite, and just plain cool bottles of spirits we've come across or are looking for.  We reminisced about favorite cocktails we've enjoyed, and bars we miss chilling at. 
If you're nostalgic for a well-made drink in that hanging-around atmosphere, looking to expand your knowledge on what we use and why we make cocktails the way we do, or even just trying to break up your 5-9, you should swing by next week!
Amanda in real life: Though limited by everyone's favorite pandemic, Amanda is still behind the stick at a Sunday night pop-up in the Valley at Buvette.  Mask on, she builds a couple featured cocktails for the evening that you can enjoy while sitting on the patio. If you're out in L.A. stop by; I intend to next time I'm on the left coast.
If you'd like to join the July 22 session (featuring gin! Though you can sub tequila or vodka, too!), RSVP here and we'll send through the details!