Local to Somewhere, a New Collection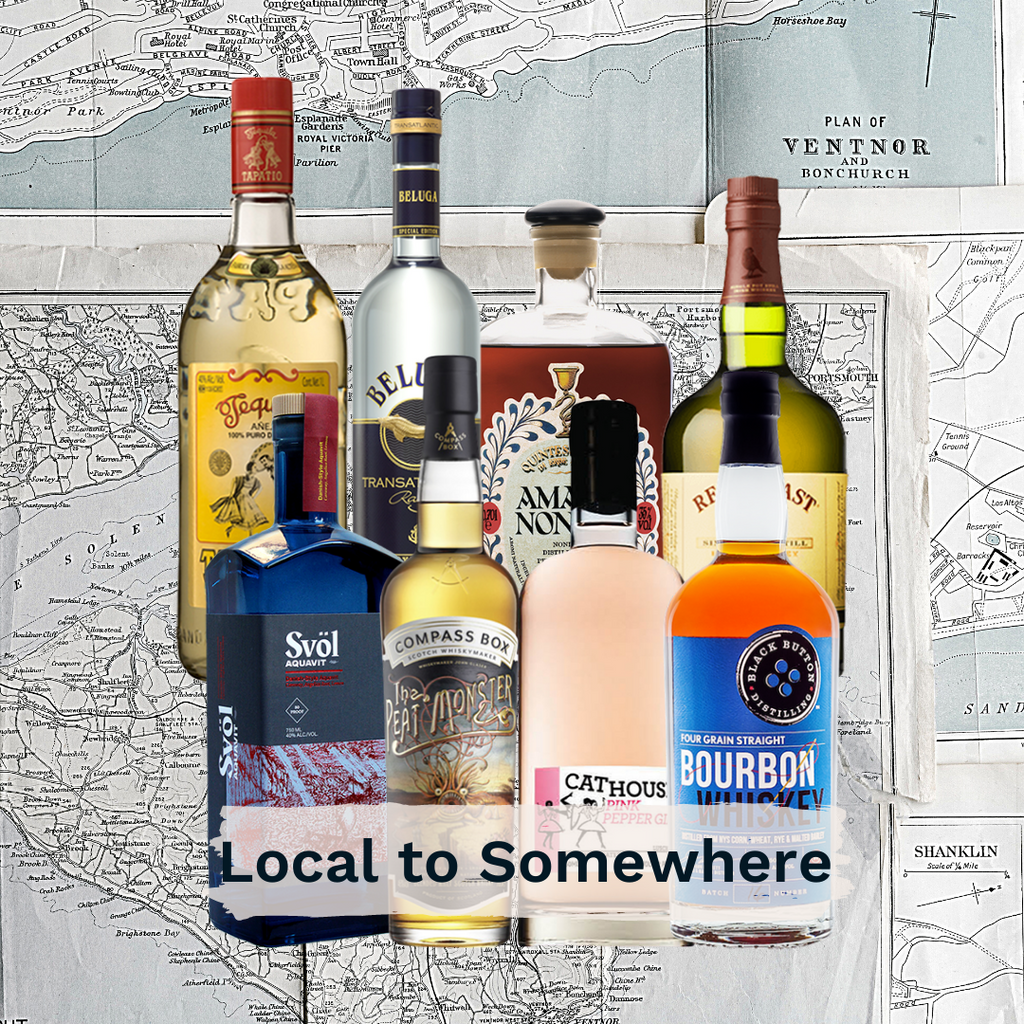 We got to do one of our favorite things this week: launch a new collection!  That means we spent the last few weeks learning all about these fascinating bottles and the entrepreneurial teams behind them.
This collection is called Local to Somewhere because each of these spirits (in addition to being great-tasting and of excellent quality) has a unique way of evoking the place in which it's made. Whether that's the location itself, its geography, history, the ingredients it uses or its production method, it's fascinating to see how the where informs the what, the how, and the why. 
We've got a modern interpretation of Aquavit, a spirit of Scandinavian origin that is quickly gaining popularity in the US.  We've got vodka from Siberia, an Irish whiskey that sets the Irish whiskey standard, and an amaro from the hills of Friuli, Italy, crafted by one of the only remaining grappa distilleries in the country. We've got a lovely tequila añejo from a Jalisco distillery that's been producing tequila for more than 80 years, a Scotch that's an extremely drinkable blend of different peaty Scotches, and a Pink Pepper gin which is an innovation on a Mid-Atlantic style of gin from the best micro-distillery in Newark, NJ.
We also have a bottle of bourbon from a very special place in Upstate New York, the grain-to-glass Black Button Distilling, our featured artisan of the month. This four-grain straight bourbon is made from rye, wheat, corn, and barley, all of which is grown locally at a nearby farm in the Finger Lakes region. Black Button Distillery has a deep commitment to living local. You can read more about that in our featured artisan profile. 
We hope when you have a moment you'll explore and discover what's unique and uniquely local about each of these bottles. And that next time you take a sip from one of them, right after thinking, "Damn, that's good," we hope you'll be reminded of the specific ways in which where this spirit comes from has shaped why it exists, how its made, and what it is. 
Explore the full collection.