Cachaça For The Uninitiated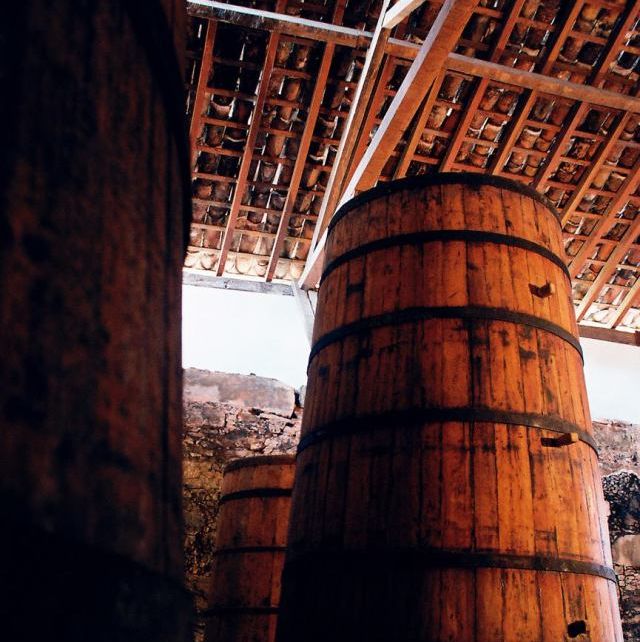 For those keen to explore interesting, distinctive, and lesser-known spirits, there's perhaps no better place to start than cachaça.
A glance at most American cocktail menus or home bar carts wouldn't reveal this fact: cachaça is the third most popular spirit in the world. It's Brazil's national spirit, and it's beloved in Europe, too.
Ever curious, we had to ask, what does the international community know that most Americans don't? 
The simplest way to describe cachaça is to compare it to rum, because it's also made from sugarcane. But where the rum most Americans are familiar with is made from the molasses derived from sugarcane, cachaça is actually made from the fermented sugarcane itself. This means it's a rum more similar in taste to rhum agricole than to the typical Caribbean rums that are called to mind for most Americans. (It's also lower in sugar than most rums.)
Three aspects of cachaça production set it apart.
First, it's only distilled once, so its flavor profile is more raw and vegetal, closer-to-the-source. You'll taste the nuances from the aromas present in the sugarcane, those in the fermentation process, and the flavors that come through the initial (and only) distillation. 
Second, like wine, cachaça production is tied to the annual growing season. Each batch of a single-sourced cachaça (this means it is made from the sugarcane of one particular estate, or terroir) will exhibit the differences reflected by yearly variances in climate, sugarcane growth, and harvest. Each season's batches are then a naturally limited run.
Finally, cachaça is the only spirit in the world that uses a huge diversity of native woods -- more than 40 -- in its barrel aging process. About 60% of the aroma of an aged spirit comes from the wood in which it is aged, so the many varieties of these woods enhance different characteristics in the spirit, delivering incredibly nuanced and distinctive expressions. 
One of the cachaça brands we're excited about is Avuá. Its single-sourced cachaça is aged in seven different types of wood, for a gorgeous variety of expressions, each one wholly unique.  

Pete, Co-Founder of Avuá, gave us the low-down on how a person new to cachaça might think about what the spirit is like, based on what they typically enjoy, and which of the cachaças in the Avuá range might fit the bill.
For those seeking a premium sipping rum experience: Avuá Amburana Cachaça is aged in Amburana wood, found only in the forests of Latin America. Resting in this indigenous wood produces a stunning mix of warm and savory notes on the nose and palate that provides a truly unique taste experience.
For the Scotch drinker: Avuá Bálsamo Cachaça is hand-crafted and aged up to two years in bálsamo wood casks, a high density, burgundy colored hardwood native to South and Central America. These tall trees with a fine grain impart a herbaceous aroma with a flavor that hints at minerality, citrus and bitterness. Try it on the rocks, neat, or in a cocktail showcasing its incredible flavor.
For the Bourbon fan: Avuá Tapinhoã Cachaça is aged in tapinhoã wood, an extremely rare hardwood found in parts of South America. The spirit is aged up to two years in a recommissoned barrel that was first used decades ago by the distiller's father. This wood imparts flavors of toasted coconut, fresh honeycomb, and caramel and soft, sweet notes. Try it on the rocks, neat, or in a cocktail to showcase its incredible flavor.
For the gin or vodka lover: Avuá Prata Cachaça is unaged, rested in stainless steel casks before being hand bottled at 84 proof. The result is a lush and crisp spirit with subtle floral notes perfect for exciting new cocktails, or the ever-classic Caipirinha.
For those who prefer cognac: Avuá Oak Cachaça, following Brazilian tradition, is aged for up to 2 years in French Oak, or carvalho, previously used to age white wine. Carvalho, the most common wood used for cachaça-aging in Brazil, imparts notes of vanilla and butterscotch. Oak-aged cachaça finishes dry with a slight bitterness that has many layers for an exquisite sipping spirit. It is also the perfect base for stirred cocktails and tropical cocktails like the Mai Tai or Planter's Punch.
For the exclusive, will-never-happen-again experience: Avuá Copan, a limited edition, high-end cachaça created in partnership with Craig Schoettler, Executive Beverage Director of MGM Resorts (and formerly of Alinea). Craig started with Avuá Cachaça aged in the very rare tapinhoã wood, then rested it in Hardy Cognac barrels for more than six months. The unique combination of the rare native wood and cognac finish produces a delightful and complex aroma and flavor profile that is unlike anything else. This is best sipped neat or with a large ice cube. Avua Cachaça Copan Limited Edition may be reserved now.