A Closer Look at Avuá Copan Limited Edition Cachaça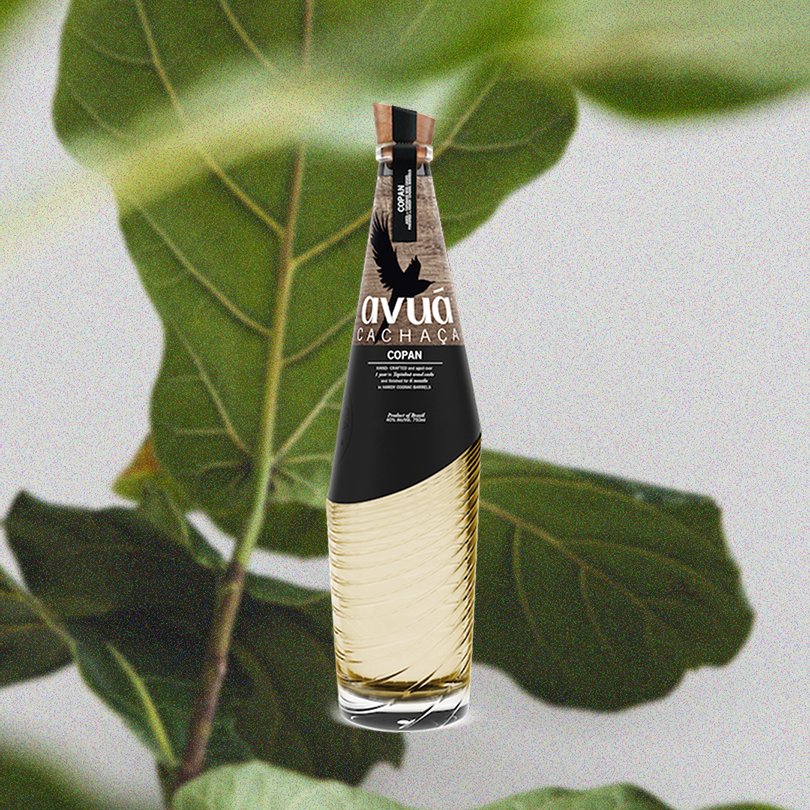 Avuá Cachaça has been well regarded by spirits critics and enthusiasts since launching in 2013. 
On a mission to challenge the perception of cachaça as a caipirinha-only spirit, co-founder Pete Nevenglosky and the team at Avuá have been releasing hit after hit on the cachaça scene.
In Cachaça For The Uninitiated, we shared that cachaça is the third most popular spirit in the world. We also shared that the Avuá team has been working on an exclusive, small-batch, limited edition bottle in collaboration with Craig Schoettler of MGM Resorts (formerly of Alinea, and head mixologist at the seminal cocktail lounge, The Aviary), and the venerable makers of Hardy Cognac.  
We had the opportunity to ask Pete about Avuá Copan Limited Edition Cachaça:

Curiada: You've been at this for 8 years, what made you decide to work on a super-premium cachaça? 
Pete: As a spirit lover, I was amazed by the breadth and diversity of the category immediately. 500 years of history and over 4,000 documented producers yields an incredible array of products that most Americans are totally unfamiliar with. It has been a great honor to share some of the unique wood aging traditions of native wood aged cachaça here in the US.
Curiada: Copan Cachaça is aged in tapinhoā barrels and then finished in Hardy cognac casks for nine months. How do you know when it's ready? 
Pete: This was a collaborative process between Craig at MGM and Katia our master distiller.  We really trust their palettes on these things so we tasted along the way every month and when we hit the right amount of cognac barrel influence, it was ready!
Curiada: What does the name Copan mean? 
Pete: Our new special aged series is named after works by the famous architect Oscar Niemeyer who inspired our packaging as well.  
Edifício Copan, known in English as Copan Building, is one of the most important and memorable buildings in São Paulo. Located at Avenida Ipiranga number 200, it was open to the public in 1966, and it's one of the symbols of the modern Brazilian architecture
The project was first started by Oscar Niemeyer back in 1951, as a way of celebrating 400 years of São Paulo. But the plan was only launched a couple of years later, in 1957. By the time construction was over, only the outside area had followed the design guidelines of Oscar Niemeyer. Everything else was designed by Carlos Lemos who later took over the project.
Curiada: Only 600 bottles of this exist, there won't be any more. What should enthusiasts and cachaça newcomers expect of the taste?  
Pete: It is probably the most elegant cachaça we've ever made - there are unique elements of the Tapinhoā aging here with the toasted coconut and pine notes that is then rounded out by the layer of french oak and cognac influence.  A beautiful sipper for a lover of aged spirits.  
Curiada: When you're not enjoying  cachaça what's your go-to spirit? 

Pete: I love to sip on some amaro at the end of a night - complex and relaxing!