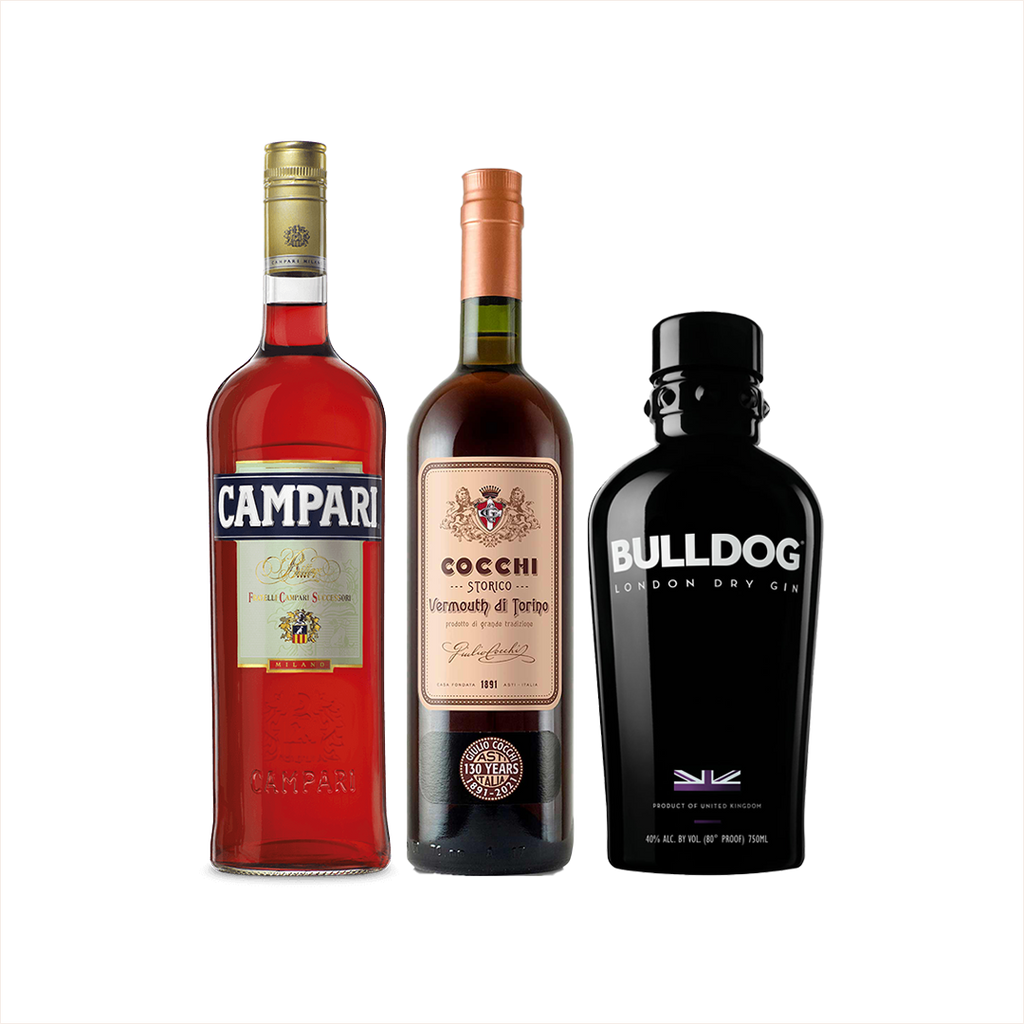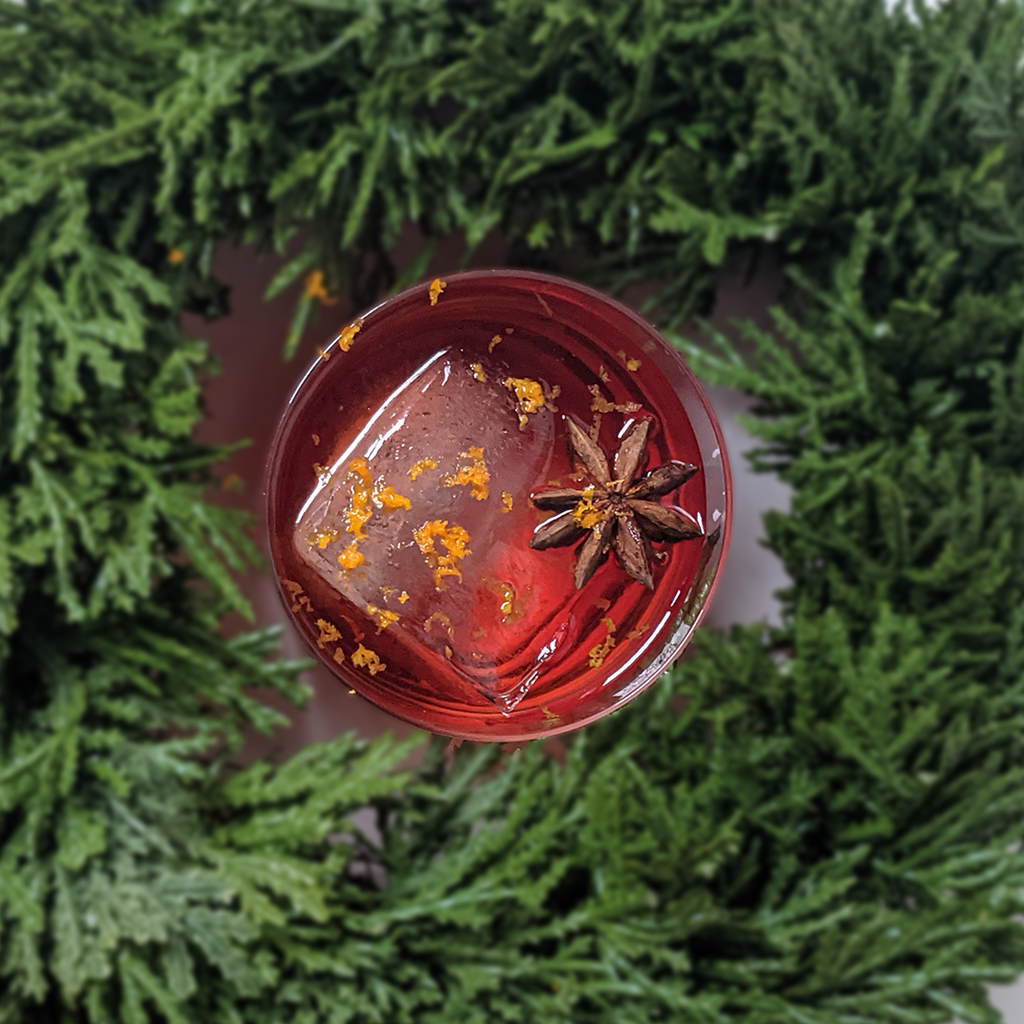 Holiday Negroni: Campari, Bulldog Gin, Cocchi Torino
$93.99
Translation missing: en.products.product.price_per_unit_html
Translation missing: en.products.product.tax_line_html
About Holiday Negroni Cocktail Set
This holiday version of the popular Negroni requires a little bit of make-ahead prep.  But the effort pays off in a delightful, spiced nuance that delivers depth and warmth to classic flavors. A satisfying and festive drink!
Holiday Negroni
1 part spice-infused Campari*
1 part Bulldog London Dry Gin
1 part Cocchi Vermouth di Torino
Method
Mix ingredients together, stir. Serve over ice. Garnish with orange zest and a star anise.
To make spice-infused Campari: Toast 4 star anise pods, 3 cinnamon sticks, 2 tsp pink peppercorns, and 1 tsp of whole cloves in a small saucepan over medium-low, stirring frequently until fragrant, 3-4 minutes. Set aside. Pour 8oz of Campari into a lidded jar large enough to hold one cup. Add large strips of zest from half of one orange to the jar.  Add spices. Seal with a lid, shake, and let sit at least overnight at room temperature. Strain; discard solids.
Something went wrong, please contact us!