La Dolce Vita in a Glass: The Italoamericano featuring Italicus & Savoia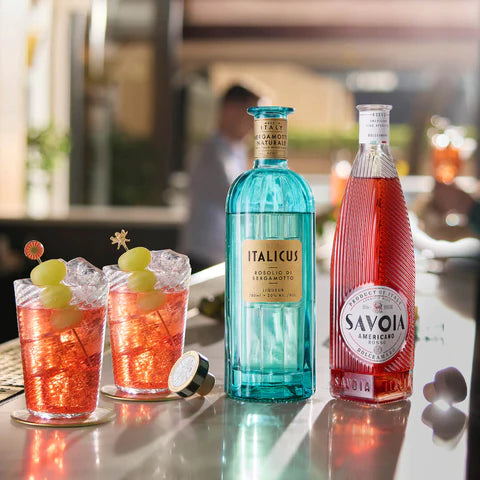 Sip on this! The quintessential flavors of Italy come together for a refreshing, oh-so-delicious cocktail that's as easy as 1, 2, 3.

This original cocktail features two of Italy's modern classics -- Italicus Rosolio Di Bergamotto and Savoia Americano Rosso.
The recipe is so simple you don't even need a recipe. Equal parts Italicus and Savoia, topped off with grapefruit soda.
Buy the cocktail set here
.

Both Italicus and Savoia are unique spirits -- born from a true love and deep knowledge of Italy, created by celebrated barman Giuseppe Gallo.

One sip and we think you'll agree -- these spirits are each amazing on their own, and together they create a delicious, just-in-time for summer cocktail.

Move over Aperol Spritz, we're calling it now. This summer's instant refresher is the Italoamericano.